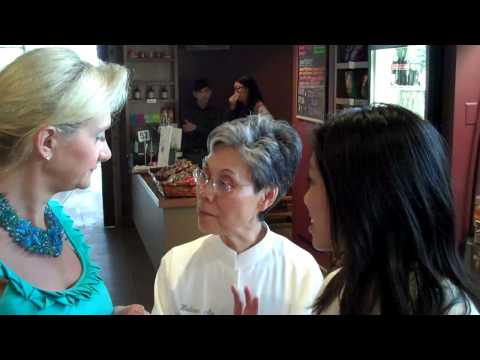 TIATO, THE AN FAMILY — SOPHIE GAYOT OF GAYOT.COM
Sophie Gayot of GAYOT.com discussing with chef Helene An, daughters Catherine and Hannah at their new restaurant Tiato in Santa Monica
HOUSE OF AN
From the moment you walk into Crustacean Beverly Hills, it's pure drama and award-winning Euro-Asian cuisine captivates you. This legendary, celebrity-studded hot spot, with its opulent design is the place where you come to see and be seen. Be amazed and entertained all in one culinary experience. Plus Crustacean has two sister locations nearby, Tiato in Santa Monica and Anqi in Costa Mesa…each with their own unique stamp.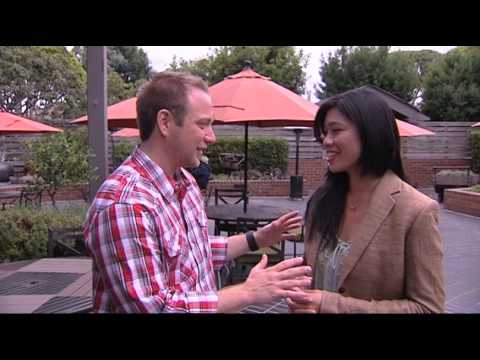 BE GREEN 21 – TIATO – SANTA MONICA CITYTV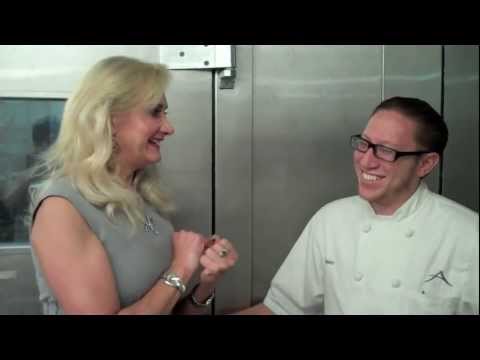 TIATO MOLECULAR POP-UP DINNER, CHEF RYAN CARSON – SOPHIE GAYOT OF GAYOT.COM
Chef Ryan Carson, of 'Pri-vē catering, at Tiato restaurant in Santa Monica, discussing with Sophie Gayot of GAYOT.com during a molecular pop-up dinner.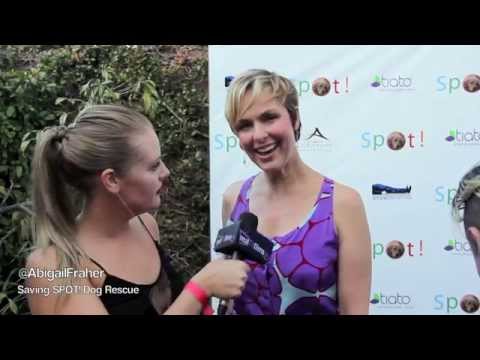 MELORA HARDIN, TRANSPARENT, SAVING SPOT RESCUE BENEFIT, TIATO , ABIGAL FRAHER
Melora Hardin [AMAZON – "TRANSPARENT" ] updates RealTVfilms host Abigail Fraher with her Dog Rescue Story at the Saving Spot rescue benefit, TIATO Santa Monica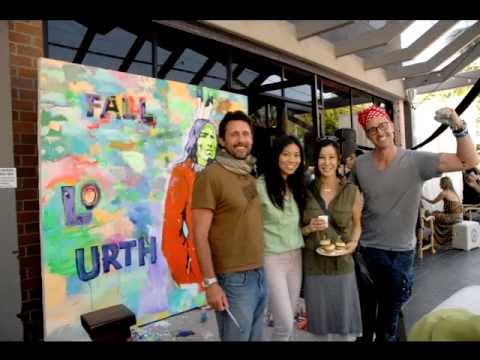 TIATO'S EARTH DAY TREE PARTY…PUTTING IT TOGETHER
A Behind-the-Scenes look as Town & Country Event Director MICHAEL HABICHT oversees the preparation for TIATO'S EARTH DAY PARTY which showcased Tiato's "Herb & Citrus Garden" Venue Space, AN Catering's Sustainable Menu items & Tiato's Herb Infused Cocktails. Tiato was also the recipient of the 2013 Grand Prize Sustainable Quality Award by the City of Santa Monica.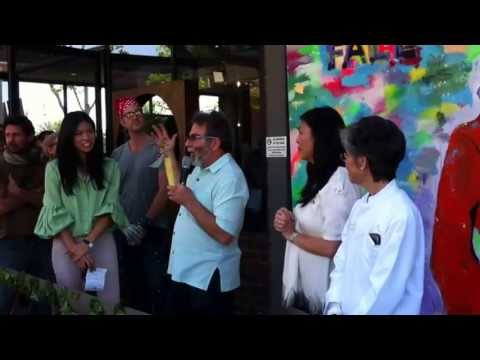 CELEBRATING EARTH DAY AT TIATO
Tiato is running a great restaurant that's green certified in Santa Monica. Like Kermit says 'It's not easy being green' but it can be done and more business needs to follow their example. I try to be a recycler that lives her environmental talk and am now going to focus on frequenting businesses that have the same philosophy. Lets try to make earth day everyday even if its just small steps!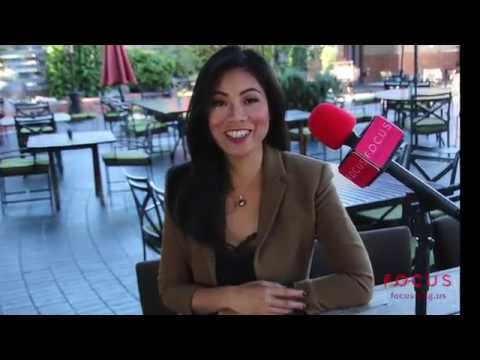 FOCUS FEATURES | CATHERINE AN OF TIATO MARKET GARDEN CAFE
Focus magazine features Catherine An, the managing partner of Tiato Market Garden Cafe in Santa Monica. She discusses her inspiration in creating the restaurant, and we take our cameras into the kitchen, to watch the chefs prepare the famous Vietnamese Californian food.
TERI HATCHER'S RED CARPET YARD SALE BENEFITING ST. JUDE CHILDREN'S RESEARCH HOSPITAL
We patrolled Tiato Garden in Santa Monica for Teri Hatcher's yard sale to benefit St. Children's Research Hospital. The purpose of this event was to raise much needed funds to help support children suffering from childhood cancer and other life threatening diseases.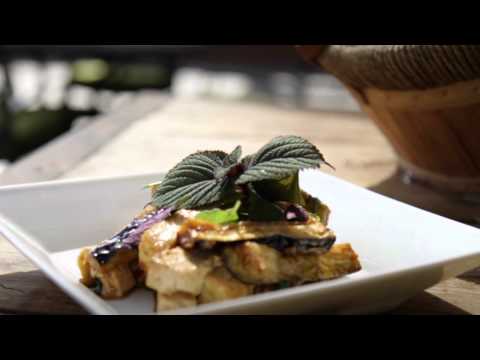 TIATO
Helene and Catherine An lead dineLA on a sensory tour of their cooking garden and into the kitchen for a meal that's as healthy as it is delicious.